Warning: This blog entry was written two or more years ago. Therefore, it may contain broken links, out-dated or misleading content, or information that is just plain wrong. Please read on with caution.
It's been a rough day for my girlfriend and I today. Our English Bulldog, "Roddy," who I've blogged about in the past, passed away today. He would have been four years old on September 6th.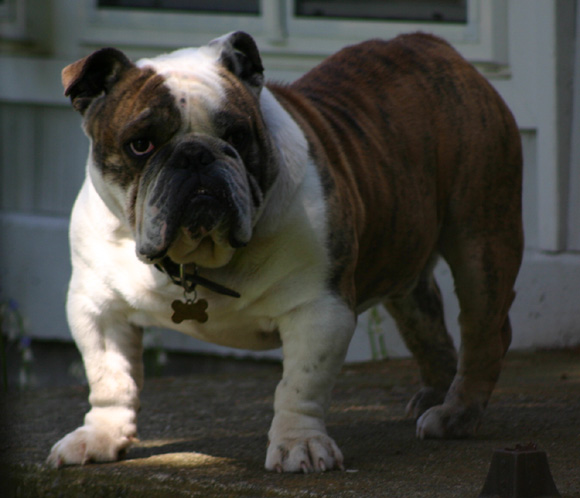 I miss you, buddy.
Comments
Mike on May 17, 2006 at 3:54 PM:
Janine on May 17, 2006 at 5:27 PM:
M&M on May 18, 2006 at 1:11 PM:
Thanks for the kind words, you guys. They are greatly appreciated. Fortunately for us, we have plenty of happy memories (chewed up monitor cables included) to remember him by.
Post Comments
If you feel like commenting on the above item, use the form below. Your email address will be used for personal contact reasons only, and will not be shown on this website.